Book tickets to the farm Farm
Farm Activities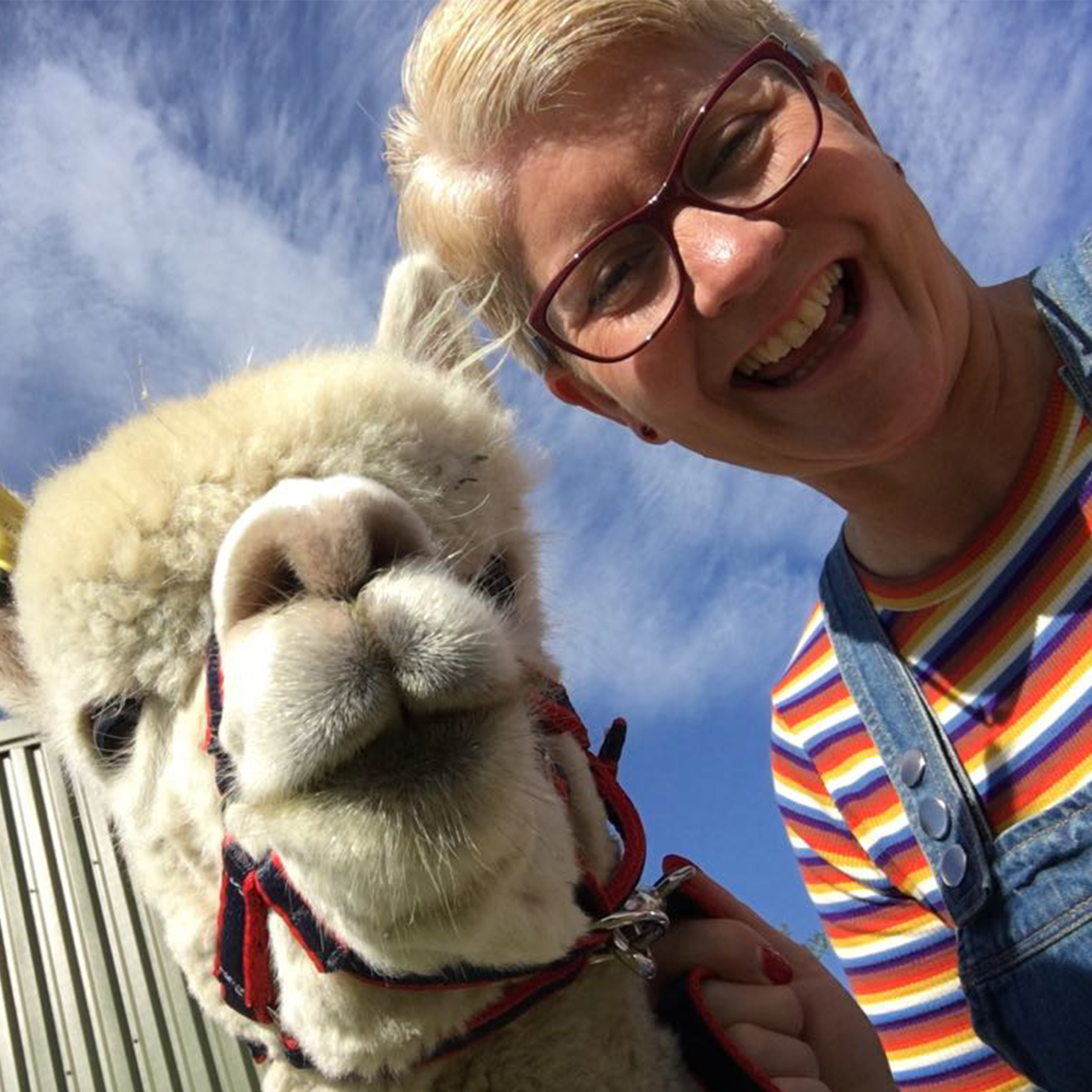 Alpaca Trekking
Morning or Afternoon
Alpaca Trekking at Cholderton Rare Breeds Farm near Salisbury, Wiltshire
Booking Your Alpaca Walk
Book an alpaca walk with us and experience the beautiful calmness (and lots of laughter!) of the Alpacas and our stunning vineyards, farmland, woodlands and countryside as you walk them around our Salisbury farm and vines, just minutes from Stonehenge!
Booking in advance is essential, so please call us prior to booking online, as we require at least 72 hours notice in order to ensure we can accommodate you and our furry friends.
Please call us on (01980) 629438 or email events@choldertoncharliesfarm.com to check availability prior to booking.
Alpaca Trekking also makes a unique and ideal gift for someone special in your life! Why not treat a loved one to an alpaca walk for Valentine's Day and show them just how much you love them, nothing says "I love you" like an afternoon of laughter!
Book Today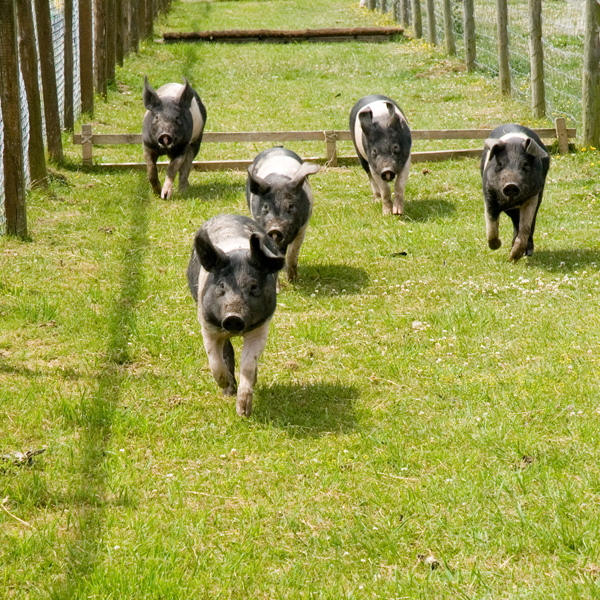 Pig Racing
Our new Race Track is now open and we currently have seven adorable young Saddleback pigelts running for you in the Daily Pig Races! They are all full of energy and tonnes of personality, so when you visit us make sure you find your favourite, and cheer them on! We have: Ross, Rachel, Phoebe, Monica, Chandler, Joey and Gunther!
Look out for their "Racing Names" on the board on the Race Track before they start and the Farm Staff will tell you the winner at the end of each race! Races are daily, click the link below to see which timetable will be running on the day of your visit and get down to the track to cheer on your favourite Piggie - look out for the board which shows the F.R.I.E.N.D.S 'racing names!'
Our infamous Pig Races have been featured on both BBC3's Don't Tell the Bride in 2014 as well as Channel 4's Come Dine With Me. They prove a big hit on the television as well as with our guests. Make sure you check our Daily Activity Timetable below before you visit so you don't miss it!
Activity Timetable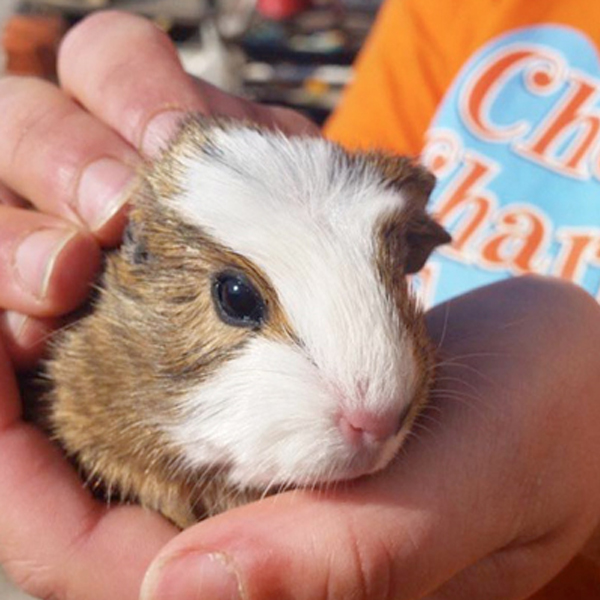 Animal Handling Sessions
Animal food is available to purchase in the shop upon arrival (£1.20 per bag) and throughout the day so you can feed the animals carefully yourselves but we also run our Animal Handling Sessions daily, click the link below to see the current activity timetable during your visit with us, and it is the perfect opportunity for guest's to get up close and personal with some of our most loved animals! From chicks, rabbits and guinea pigs to our brand new tortoises, little lambs and goats, it gives you and your little ones some quality time and hands on experiences with our lovely animals. Animals may vary between sessions but if there is an animal you would particularly like a cuddle with, then please let us know, and we will do our best to help!
Activity Timetable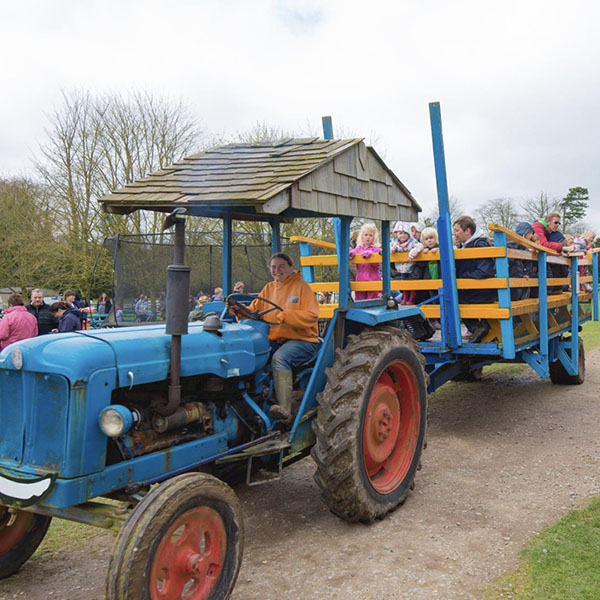 Tractor Trailer Rides
Daily (weather permitting)
Join Charlie on our twice-daily tractor rides, on our 1955 Fordson Major antique tractor! The tractor takes you round a grazing field with views of our highland couple and our ducks and geese ponds.
The ride itself is a short five minute trip and is deigned to give guests the opportunity to experience a ride on the back of a tractor! Tractor rides are an optional extra, at £1.50 per person and run twice today at 12 pm and 3 pm.