Book tickets to visit us today!
Playbarn and Play Areas
Alongside all of our beautiful animals, daily activities and 42 acres of countryside, woodlands and water gardens to explore, we also have our fantastic indoor Playbarn as well as other outdoor play areas scattered throughout The Farm!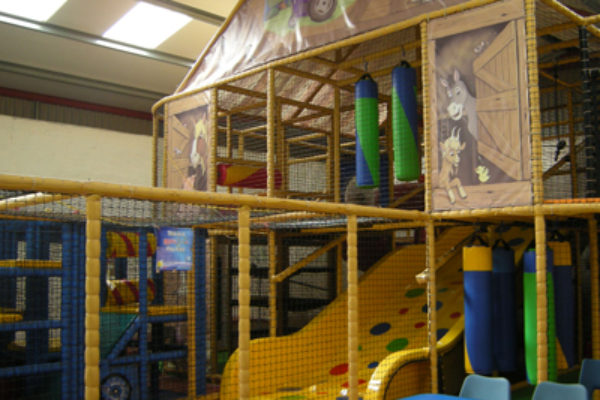 Indoor Playbarn
Our fantastic indoor Playbarn is a fantastic addition to The Farm, especially when the English weather decides to open its rainy skies! The Playbarn will always be a firm favourite to any memorable day out and is also available for EGGSclusive hire! For just £200 we can host you a private two-hour session for up to 25 children (must be after 4pm in the winter, and 6pm during summer). This package also includes a cold buffet party tea for all the children in attendance and additional family members or friends can come for just £3 per person, with a maximum of one adult per child attending the party, otherwise normal admission charge applies (under 2's may attend for free).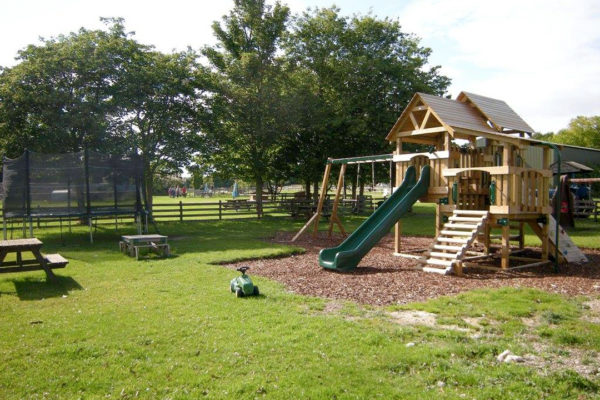 Outdoor Play Areas
As well as the amazing indoor Playbarn, multiple farm animals, daily activities, 42 acres of woodland, farmland, vineyards and water gardens for guests to enjoy, we also have various other pieces of play equipment, zip line, climbing frames, swings, trampolines and much to explore and enjoy during your visit! We welcome guests to explore all open areas of the farm, there's lots to see and do to keep you amused during your visit with us. Our daily activity timetable keeps everyone busy from the moment they arrive to the moment they leave, and all of the play equipment is just and added bonus, to an already special, and GREAT VALUE day out! Plenty to do for all ages, from small children to the BIG kids in your life!