Rooms
We have plenty of room options for individuals or groups
We are extremely proud of the high level of quality our Hostel delivers, from interior décor we keep it clean, simple, light and airy to adhering to high levels of cleanliness we trust that you will enjoy a great quality, fantastic value overnight stay with us. Our fully furnished hostel has large rooms, communal spaces and outdoor areas for everyone to enjoy, so whether you're travelling on your own, in a group or with friends and family, you will be sure to enjoy your stay with us.
Bedrooms
Each of our 70 bedrooms consists of bunkbeds only, we do not currently have any double beds available although this is something we are considering adding to our family rooms in the near future. Each bedroom and dormitory has its own lock (as well as the front door), giving guests complete peace of mind that they will feel safe and secure during their stay. Every bedroom comes simply decorated, with bright and light walls and carpets, and all of our beds are made up with fresh linen before you arrive. All bedrooms have access to a shower room, some rooms have en-suite facilities while others rely on a communal shower room.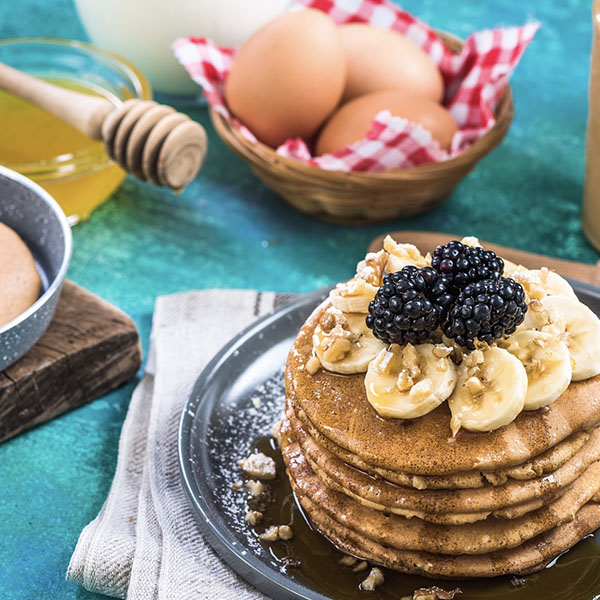 Kitchen, Café & Bar
Our on-site Kitchen Café & Bar is open every day serving breakfast, brunch lunch, and dinner (pre-booking is advised) and utilises some of the finest ingredients from the local community and surrounding areas. Our fully stocked bar is also open daily and will ensure that you enjoy a delightful drink in our gorgeous surroundings throughout the year.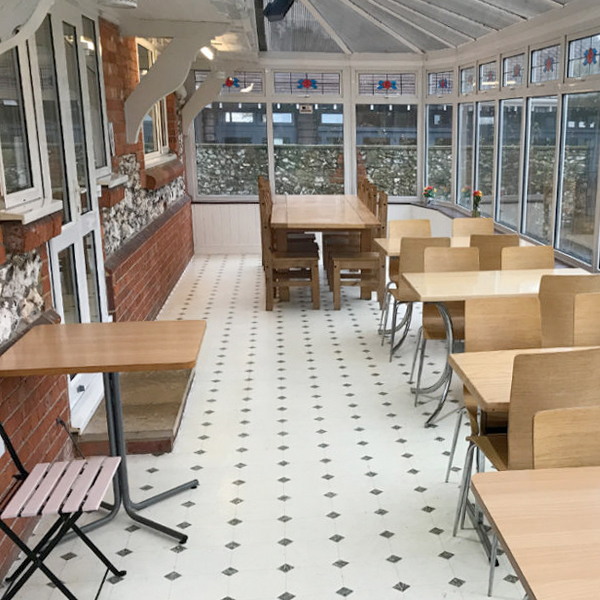 Self-Catering Kitchen
If you don't need (or want) us to cook for you, then don't worry, all guests have full access to our fully equipped self-catering kitchen, and we have everything ready for you to cook your family-favourite dishes! We also have ample fridge, freezer and cupboard space for guests to label and leave their food, if they are staying with us for multiple nights, so stock up at the supermarket before you arrive and get settled in with your favourite food and drinks! We ask that all guests clean and tidy as they go to make sure all visitors have a nice clean space to work in.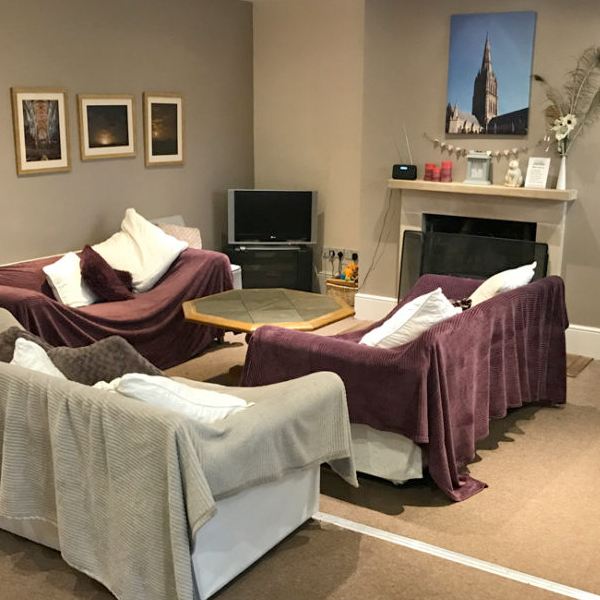 Communal Living Space
In addition to our communal kitchen space, we also have a beautiful lounge and conservatory area where you can enjoy playing games, talking with one another, listening to music or even watching the television! With three large sofas plus ample chairs and tables, there's lots of choice for guests to enjoy the atmosphere and soak up their hostel experience with us.
Gallery
I never thought of staying at a hostel before when travelling with my son but this one was so close to Stonehenge, I thought I'd give it a try for one night. It occurred to be such a great place. My son loved the farm and the place was very clean with great facilities. I would definitely stay there again! Highly recommended.
Expedia reviewer
Stonehenge hostel is like a nice cottage with an actual farm and only 10 minutes away from Stonehenge. Highly recommended.
Miguel
Generally clean and comfortable, including a kitchen with cooker, fridge/freezer, a living room with a TV and a nice, airy conservatory with sofas. It has a cafe attached to it, which does a great English breakfast and a gorgeous farm at the back which you can explore if you arrive before your check in time. Great view of the garden and roaming peacocks. Nice sized bathroom, friendly staff and good rate compared to other places in the area. Ideal location, only a 15-minute drive from Stonehenge. Will return.
Tammana Begum
Friendly staff, the lady at reception was lovely and helpful. Excellent little farm, nice cafe and all 10 mins drive from Stonehenge.
Shelley
Great location but better if you have your own transport as is not close to any shops etc, but the local pub, The Crown does great food! A beautiful setting in the country, stunning views and very comfortable and relaxing. The rare breed farm is great for kids!
Jolene
Great value self-catering accommodation. Family farm attraction (including cafe) right next door. Near Stonehenge.
Alexandra Lane
I loved how quiet and relaxing this hostel was. We were backpackers with no car, so I was a bit worried about getting here, but it turns out that you can take the bus from Salisbury to the stop at the end of the road for just a few pounds. Then, it's a 15-minute walk down a gorgeous country road. We also loved that hostel guests could explore the farm for free – I definitely recommend feeding the animals! The baby goats were amazing and so were the tiny ponies. Also, they have some really weird ducks that will follow you around.
Ana Schauer – 5/5
Very cute and cosy place to stay. It lets you escape the bustle and noise of the city which was awesome. The staff was super friendly, and I enjoyed staying here!
Julie Heslop – 5/5