Book your special event with us today
Weddings & Kids Parties
Wedding Venue
Did you know......not only do we host stunning wedding receptions, but we can now also host Legal Wedding Ceremonies in our beautiful Bluestone Vineyards or in our Bluestone Events Barn!
Wedding Receptions & More
We also host bespoke Wedding Receptions, Military Functions and Engagement Photoshoots, at Cholderton Rare Breeds Farm and Bluestone Vineyards we can make sure we always have you covered for the ideal and perfect special occasion with us!
We offer personalised Kids Birthday Parties in Wiltshire to suit the individual kid and what they love to do most. Kids can choose between the animals they want to get most involved in. From ponies to alpacas, and piggies to bunnies. View more about our Kids Party Ideas and Packages here.
Charity Functions
We also very kindly donate our incredible Bluestone Barn once each month for amazing local Charity Events, all ideas welcomed, from Barn Dances to formal dining, it's a simple, but generous way for us to give something back to those in need and support other local businesses and charities. Please call us on (01980) 629438 or email our Events Team on events@choldertoncharliesfarm.com for a personalised quote or more information.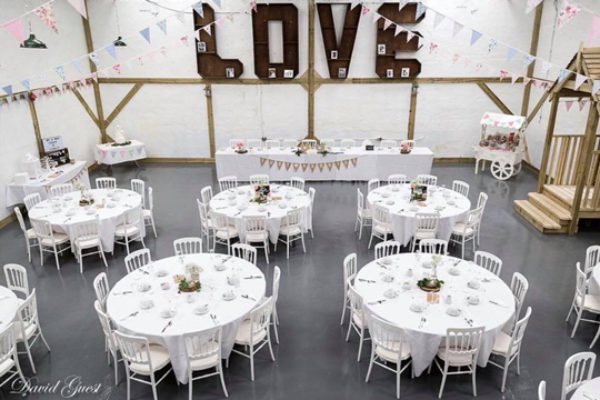 Weddings
As of 2018 we are now able to host your entire Wedding Day, from your legal and personalised wedding ceremony (as we are now a licensed venue with Wiltshire Council), to the Wedding Reception, let us take away the strain of organising and leave it to our team of dedicated and passionate experts! Enjoy a stunning outdoor rustic woodland ceremony or a romantic vineyard wedding...
View Wedding Packages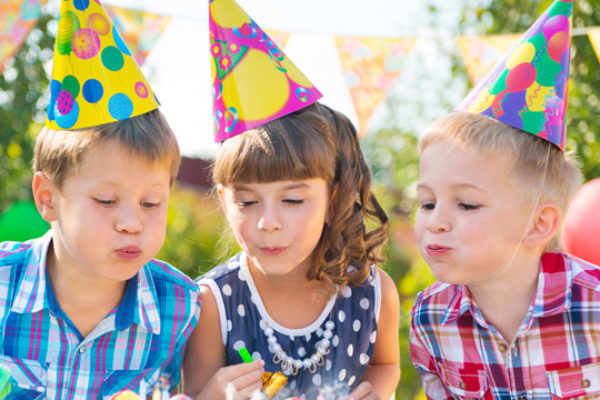 Kids Parties
Our kids birthday party packages are specifically personalised to suit each individual kid, to ensure their day is kept as special as they are! We always want to make sure your little lamb leaves with a smile on their face and a head full of happy memories! We can provide whatever you need to make sure the day goes smoothly, just let us know what we can do to guarantee a day to remember...
View Kids Party Packages
School Group Booking Information
Great Value Nursery and School Visits To The Farm
We warmly welcome Educational visits to The Farm, from nursery all the way up to universities! Educational and group visits (of over 16 people) qualifies the group for GREAT DISCOUNTS! We also offer ONE FREE supervising person for every eight paid for guests within the group. To book a group visit with us please email us directly for your personalised quote and timetable, email events@choldertoncharliesfarm.com or call (01980) 629438. Optional extras include: guided tours & talks, animal food, tractor rides, use of our classrooms in our Education Centre ( where you may leave belongings, have lunch and teach the class), private farm related tasks and sessions AND MORE!
Group Talk & Tour
We also offer a fantastic talk and tour of The Farm, with a member of our knowledgeable staff for only £50 (+VAT)! You may pick the subject so it is relevant to your current topics, but most of our talks include: Rare Breed information, Animal Care, Farm and Agricultural or Horticulture and Gardening, the staff will also take the group around the farm, showing the children and teachers where everything is and introducing you all to our gorgeous animals. This usually lasts for around one hour.
Risk Assessments
Two teachers are able to visit the farm prior to the trip to complete any risk assessments and ask any questions that they may have.
How To Book
To book your group visit with us, please contact us on (01980) 629438 or email events@choldertoncharliesfarm.com and we will get you booked in! *Please note some activities are weather permitting and a few activities may be seasonal
Testimonials
I never thought of staying at a hostel before when travelling with my son but this one was so close to Stonehenge, I thought I'd give it a try for one night. It occurred to be such a great place. My son loved the farm and the place was very clean with great facilities. I would definitely stay there again! Highly recommended.
Expedia reviewer
Stonehenge hostel is like a nice cottage with an actual farm and only 10 minutes away from Stonehenge. Highly recommended.
Miguel
Generally clean and comfortable, including a kitchen with cooker, fridge/freezer, a living room with a TV and a nice, airy conservatory with sofas. It has a cafe attached to it, which does a great English breakfast and a gorgeous farm at the back which you can explore if you arrive before your check in time. Great view of the garden and roaming peacocks. Nice sized bathroom, friendly staff and good rate compared to other places in the area. Ideal location, only a 15-minute drive from Stonehenge. Will return.
Tammana Begum
Friendly staff, the lady at reception was lovely and helpful. Excellent little farm, nice cafe and all 10 mins drive from Stonehenge.
Shelley
Great location but better if you have your own transport as is not close to any shops etc, but the local pub, The Crown does great food! A beautiful setting in the country, stunning views and very comfortable and relaxing. The rare breed farm is great for kids!
Jolene
Great value self-catering accommodation. Family farm attraction (including cafe) right next door. Near Stonehenge.
Alexandra Lane
I loved how quiet and relaxing this hostel was. We were backpackers with no car, so I was a bit worried about getting here, but it turns out that you can take the bus from Salisbury to the stop at the end of the road for just a few pounds. Then, it's a 15-minute walk down a gorgeous country road. We also loved that hostel guests could explore the farm for free – I definitely recommend feeding the animals! The baby goats were amazing and so were the tiny ponies. Also, they have some really weird ducks that will follow you around.
Ana Schauer – 5/5
Very cute and cosy place to stay. It lets you escape the bustle and noise of the city which was awesome. The staff was super friendly, and I enjoyed staying here!
Julie Heslop – 5/5